As I crawled the Virtual Dumpster I call The Internet...
I had a temporary downtime from the internet on my computer, so I was forced to log on using my hand-me-down android. My son in law changed carriers and still had to pay for this phone...so I got it.
I played around with the options...I was so into having the live animated wallpaper for a moment, but it kept crashing out when I plugged it into my computer to charge or swap files around when I used it as a USB device. I was also told it would eat up my battery.
I then got into checking out the app market place and tested out some free apps.
Found some games and then found Kindle OMG the Kindle is actually very handy. I can read a book when I am bored waiting somewhere or on a road trip (for as long as my battery holds out). If I am on a road trip, definitely have to bring the charging cord. I actually tested it out on a borrowed Kindle file...wow it remembers where I left off! Oh what a
SMART
phone! LOL I was so impressed that you have multi player Texas Holdem (but I can't play worth a shit) and multiplayer RPG games which I have not tried because I was worried about SD card space, battery life and lagging...but I will try in the future. When using WiFi this sucka is pretty fast. Acts like an old computer when on Web2Go, though. Nice to have web available anywhere though....
I also found a comic reader. OMG I have some digital comic book files...OMG it reads them pretty good.
I also downloaded the Blogger app. Not the one called Blogger Droid, but just the Blogger one. If you can text it is really not that bad and it lets you take pictures as you blog and post them to your post...Not bad at all. I prefer the computer, but if on the road and you see something that is absolutely blog worthy (or even Facebook shareable) you have all the options on ya little droid phone.
What is really cool is that little icon logo of android.
I googled "android logo animated gif" and got About 1,670,000 results (0.37 seconds)
this would be a given...
coming from an android...
Like this stupid one.
Or this cute one...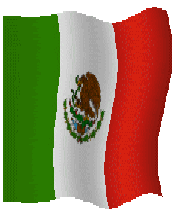 this overtly ethnic one...
And for the titty lovers...
Image Shack has over 10 pages compared to the 5 on Photobucket....
I you weely weely like Tweety...
I noticed that the common factor to many of these were the dimensions 240x320 and I guess you can make your own of anything you find and if you have dimension problems ...most likely that is the size?

I spent way too much time posting about my cell phone. I must be a techy newb!